Our Best Selling CBD Oil
Shop full-spectrum CBD oils or our zero-THC CBD oils, from Canada's most popular brands like Honest Botanicals, Miss Envy, & Island Therapeutics.
CBD Cream for Pain, Inflammation, Arthritis & more
Topically applied CBD topicals include pain-relief creams, balms, roll-on CBD sticks & more.
CBD Gummies & Edibles
Looking for a tastier way of taking CBD? Try our delicious (yet effective) CBD gummies & candies. Flavours include strawberry, peach, & black cherry to name a few, along with caramel & chocolate options too.
CBD Oil for Dogs
CBD oil for dogs has many potential benefits, from anxiety & seizure reduction to pain relief. Shop below from our selection of CBD oils & treats for dogs.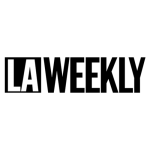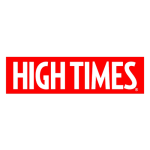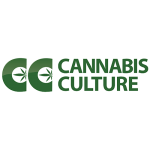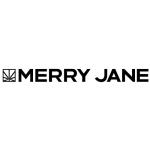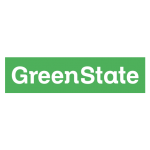 About CBD Oil Canada
CBD Oil Canada carries the best quality & selection of CBD online in Canada. Whether you're looking for a full-spectrum or a THC-free CBD oil, a topically applied CBD cream, or any of the other forms of CBD, we have many choices to select from.
With over 200 positive online reviews, customers rave about products' efficacy, our customer service, & everything in between. We're full of knowledge with it comes to CBD oil, so please contact us with any questions!
Orders of $150 or more come with free, express shipping, typically arriving within 2-3 business days.
New Customer? Use code First15 at checkout for 15% off your first order!
CBD Oil Canada Resource Pages
CBD oil has been studied for many different purposes, with positive results gaining attention. It interacts with the body's endocannabinoid system in ways that can improve our anxious thoughts, sleep quality, or depression, while also aiding in the pain that comes from arthritis or injuries. Read our articles below to learn how CBD works specifically for your purpose.
What exactly is Cannabidiol (CBD)
CBD is a naturally occurring cannabinoid with numerous health benefits!
What is CBD Oil?
CBD (cannabidiol) is one of over 100 anti-inflammatory compounds called cannabinoids that naturally occur in cannabis and some other plants.
CBD brands and manufacturers use food-grade production methods to extract cannabinoids from cannabis plants and infuse them into oils, creams, and edible snacks.
Most people prefer CBD-dominant cannabis extracts because they offer cannabis's soothing and anti-inflammatory benefits without causing any kind of high or intoxication.
What are the benefits of using CBD Oil?
CBD oil is the subject of numerous ongoing clinical trials. It's being studied for its reported effects on pain, inflammation, irritation, and stress—making it a candidate for treating various issues, from depression and arthritis to epilepsy.
Thanks to its ability to provide natural, non-intoxicating relief from pain and anxiety, people are using CBD to help manage GAD, PTSD, and neurological disorders such as MS. It's also being used topically to help fight acne, skin conditions, and muscle aches.
Pet-friendly CBD oil for dogs is another popular type of CBD supplement. Owners of pups with conditions like canine arthritis and separation anxiety have found that CBD can improve their pets' daily wellbeing.  
How do you take CBD oil?
Depending on the format, CBD can be consumed in a variety of ways:
Under the tongue: Using a tincture to drop CBD underneath your tongue (sublingual application) is the recommended way to consume CBD oil.
Eaten: Edible oil, gummies, candies, capsules, and phoenix tears infused with CBD create a whole-body effect when eaten.
Inhaled: CBD vape oils are designed to work with all standard devices.
Topically: Creams, balms, lotions, and roll-ons deliver CBD directly to an affected area.
Should I take full-spectrum CBD oil or a zero-THC CBD oil?
For most people, we recommend full-spectrum CBD oils, as they contain a wider variety of beneficial cannabis compounds. Full-spectrum extracts include CBD as well as minor cannabinoids like CBC, CBG, and traces amounts of THC.
Consuming a full range of cannabinoids in their original ratios creates something called the entourage effect. This can be summed up as the whole is greater than its parts. So CBD is shown to work better when it's accompanied by the other cannabinoids present in the marijuana plant.
While hemp-made full-spectrum CBD oil contains only small traces of THC, many wish not to consume any of the psychoactive compounds—either due to personal, legal, or employment reasons. For those with THC concerns, isolate CBD oils made with 99% pure CBD ensure that no other cannabis compounds are present in the product.
How is CBD oil manufactured?
CBD manufacturers infuse cannabinoid extracts into high-fat carrier oils to aid digestion and absorption. Mostly, carriers are made of hemp seed oil or coconut-derived MCT oil.
The cannabis extracts contained in carrier oils are usually harvested from hemp plants—a variety of cannabis that's low in intoxicating compounds like THC and is legal across North America.
Not all cannabis extracts are made the same. Canadian CBD brands label their products using three 'spectrum' categories to indicate the extract type:
Full-spectrum extracts are unprocessed, whole-plant extracts that contain all of the cannabis compounds present in the original hemp flower.
Broad-spectrum extracts undergo processing to remove certain cannabinoids (often THC).
Isolate extracts are further processed to remove all cannabinoids besides CBD.
Hemp farmers and enthusiasts spend time breeding plants with different bouquets and ratios of cannabinoids. The result is a wide range of CBD strains that offer slightly different benefits.
Does CBD have any side effects?
Clinical studies have not shown any significant side effects from consuming CBD oil, even in high doses. In fact, CBD is thought to have a favorable side effect profile in comparison to similar pharmaceutical medications such as NSAIDs.
A minority of people using CBD may experience minor ill-effects such as drowsiness, light-headedness, dry mouth, and diarrhea.
CBD is one of several compounds (along with grapefruit juice) that are known to interact with enzymes in the liver that help to break down certain medications. These include benzodiazepines, antihistamines, and statins. As a result, consuming CBD along with such medications may affect their function.
What's the difference between CBD oil from hemp or from marijuana?
Traditionally, cannabis plants are categorized as either hemp or marijuana. Marijuana plants typically have potent flowers rich in THC, while hemp plants have harvestable stems and flowers containing a higher amount of CBD.
Today, however, modern cannabis breeding means that traditional distinctions are blurry. Some marijuana plants contain lots of CBD and hardly any THC, while several hemp strains offer potent mixes of cannabinoids.
All of the CBD products we offer are made from cannabis plants that fit current definitions of hemp, with THC levels below 0.3%. Regardless of plant type, isolated extracts contain only CBD and no other cannabinoids.
How does CBD oil for dogs work?
Because humans, dogs, and most mammals share similar endocannabinoid systems, CBD is thought to work in the same way across people and their pets.
As a result, dogs can benefit from the way that CBD lowers inflammation and calms the nervous system. Conditions such as arthritis, seizures, and canine anxiety are all highly common conditions in dogs, and all have been shown to respond positively to CBD supplementation.
What makes CBD Oil Canada the best place to shop for CBD products online?
There are a number of reasons why we are an awesome online CBD dispensary. The first being we are a one-stop shop where you can get all of your CBD, from oils, creams, edibles & vapes.
We like to think that we operate a pretty tight ship, where we can fulfill all questions & orders in a fast and efficient manner. We're confident that once you try us out once, you'll see what we mean.
Who are our CBD suppliers?
All of our CBD products are manufactured right here in BC. The companies we distribute for are well known in the CBD community and produce the purest CBD Oils grown and harvested in Canada. The CBD isolate being used in the products is all lab tested to ensure quality and purity.
The edible products we carry are all made in a food-safe environment and marked with expiry dates if the food can become perishable. We work with the leading producers of edible products in Canada to ensure that you are receiving the highest quality goods.
When shopping with CBD Oil Canada you can rest assured that you are getting the highest quality products on the market. We rarely get complaints about our product, and if we do, we work with the customer to make sure they are happy.
How do we package CBD products?
All of our CBD products are sealed over the lid of the dropper bottle. We then place the oils or tinctures in another think plastic bag and then seal it shut using a vacuum sealer.
After we have all the products bagged, we then place them into another cardboard box. This step is to add extra protection to the contents. The final step of the packaging procedure is to place the box inside a padded Canada Post express envelope.
What kind of perks and rewards to you give to your customers?
Start shopping at CBD Oil Canada and start getting discounts sent to you right away! We aim to send out an email blast every month or two with new discounts and promotions.
How is the customer service at CBD Oil Canada?
Our customers always praise us for our reliability, our response time and our fairness. We strive on keeping all of our customers happy and shopping at CBD Oil Canada. You can reach us by email, or fill out our contact form. We will always get back to you anywhere within an hour to 48 hours.
Feel free to ask us questions about our products as well. Our staff tests and use all the products we carry, so we can give you the most realistic recommendations.
Shipping: How does shipping work with you guys?
This may seem like the easiest step of the process, but it actually can be quite complex. If you don't do it right, then it can add days to the arrival time of the customer's order.  All of our shipping is done through Canada Post express post. This ensures that all packages are provided with a tracking number.
We have a 2 pm eastern standard time cut-off for same-day shipping. If you get your order in and paid for by then, it generally gives us enough time to package your order and get it to the post office by 2 pm for it to ship out that same day. We know from experience that most other online dispensaries don't offer this same-day service.
All orders are shipped via Canada Post (Express Post). Shipping times are approximately 2-5 business days depending on your location, holidays, weather, and order traffic.
Urban cities such as Calgary, Toronto, & Montreal have shorter shipping times, while CBD shipment to rural areas of Ontario & other provinces in Canada takes 3-5 business days.
We do not ship any orders on weekends or holidays. We send the tracking number out as soon as your order is packaged. Your tracking number will not show in the Canada Post system until it has been scanned at the post office. We do not offer refunds if the package arrives late due to postal issues or delays.